Shared Education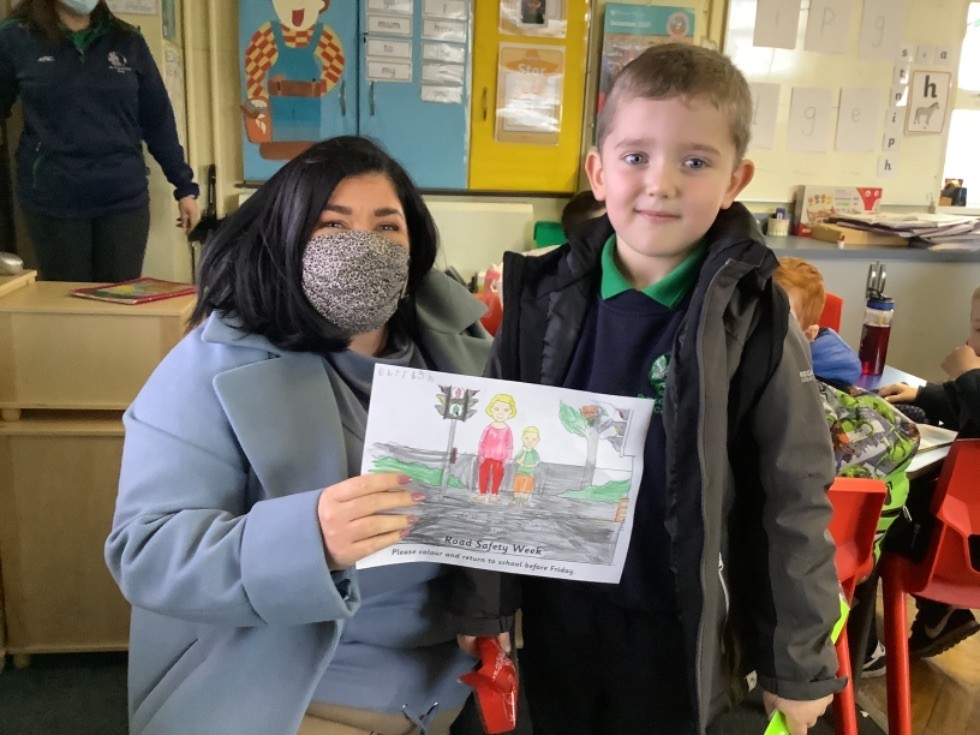 Shared Education….what is it?
We are delighted to be involved in a Shared Education project this school year. It is something that will take place over this current academic year and in the academic year 2022/23. This year the children in our Foundation classes and KS1 are involved. The Education Authority in Northern Ireland and Léargas work in partnership to implement the Peace IV Collaboration through Sharing in Education (CASE) programme.
CASE is for primary and secondary schools in Northern Ireland and the Border Counties of Ireland. CASE aims to build a culture of good relations among school children and to equip them with the skills and attitudes needed to contribute to a society where the cycle of intolerance is broken and a culture of collaboration and cooperation is the norm. We want to instil in our children that it is our similarities that unite us rather than our differences that divide us. We hope that through the children working together on topics from our chosen curricular areas that they develop a rapport with children they may otherwise never have mixed with.
Our school has linked with Foley Primary School and Faughart Community National School Co Louth. Following the uncertainty of the past two years we felt that the focus this year should be on the children's mental health and physical well-being considering the amount of time that they have had to stay indoors. If you would like to be introduced to our partner school in Faughart please follow the link below.
https://www.youtube.com/watch?v=4UY21warcsU
We have been communicating virtually and have been collaborating on a variety of projects such as a pen pal system so that we could share Christmas cards, "Share the walk" wherein the children are jointly walking the distance between the three schools on their own school grounds and also joint projects for Anti-Bullying Awareness Week (please have a look at our joint anti-bullying awareness video at this link: https://wetransfer.com/downloads/71c81fabb469e4a3b26806965c9293a120211119111333/5ec7b6ede327955e9e5add9f909ef48720211119111525/02c138) and Road Safety Awareness Week.
We really hope to be able to meet up with each other in term three as restrictions on meeting have been lifted. This will hopefully be a joyous time for all as there is no substitue for meeting up with each other in person. Keep an eye on our social media platforms in the coming weeks and months to keep up with us as we journey through Shared Education.
Clea Primary School, 85 Clay Road, Keady, Co.Armagh, BT60 3QX Phone: 028 3753 1096